Reprinting came true on a series of synchronicity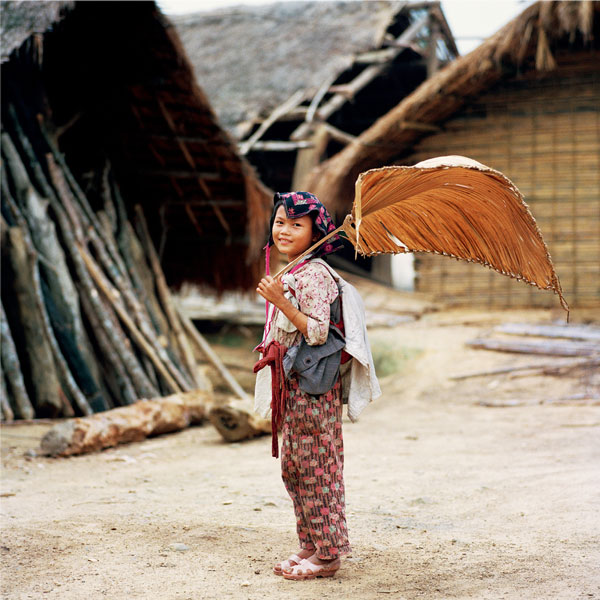 ©Ryoji Akiyama
"It is me in this photo," Chinese people exclaim, looking at this photo book. The title of the sensational book is "Nĭ hăo xiăo péng yŏu -- Chuugoku no kodomo tachi [Hello, little friends -- Children in China]," published in 1983. The photo book was produced by Konishiroku Photo Industry, the precursor of Konica Minolta, to promote color films abroad. A Chinese person saved the photobook among only two thousand copies distributed in China at that time and uploaded a few photos with descriptions on SNS in about 2013. As soon as they were out, the posting spread around and the rumor traveled throughout the entire country of China. The book was reprinted in 2019. It became so popular that a project to find the subject images in the photos began.
It was Ryoji Akiyama, a photographer residing in Setagaya Ward, Tokyo, who took the photos about forty years ago. He is one of the post-war photographers of Japan. A university graduate, he worked for the Associated Press and The Asahi Shimbun as a press cameraman. Then he left journalism to be a freelancer. His photo shooting in China took place from October 1981 to June 1982, when the Japan-China relationship was becoming vibrant after the end of the Cultural Revolution in 1977, and Deng Xiaoping transformed economic policy to reform and opening-up.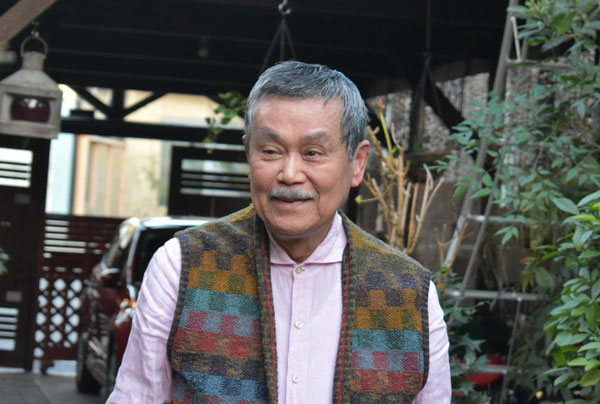 Ryoji Akiyama
"The purpose initially was to make a calendar. However, a calendar uses only thirteen photos at most. In reality, I went around the entire country of China and took 650 rolls of 12 exposure film, which means I took 7,800 photos in total. The outcome was exceptionally good, if I say so myself, and I guess the publisher decided to compile a photobook instead of a calendar. That is just my speculation," Akiyama said (laughing).
A few publishers in China contacted Akiyama to publish a reprinted version after hearing about its reputation a few years ago. At first, Akiyama was not enthusiastic about the prospective project. It was more than forty years ago, and he did not know where the original negative films were anymore. He didn't think that it was possible to make a high-quality reprinted publication without the negatives. He is also not the type who clings to the work of the past, in the first place.
Nevertheless, he decided to meet the editor of the publisher interested in reprinting his photobook because she turned out to be a friend of his daughter's, who is also a freelancing editor. Subsequently, the rolls of negative film miraculously appeared from storage under the stairs at his house only half an hour before their meeting.
"I must have not searched seriously because I didn't feel up to reprinting. I think I would have found it sooner if I had put myself into it. The negative film used for the photobook were stored neatly in bags. I even found many other negatives that we didn't use for the photobook, in cardboard boxes. Everything was there," Akiyama commented.
It was almost like a voice from heaven. The plan took off instantly and moved forward. 5,000 copies of the first reprinted edition were sold on launch day. 10,000 more were already added.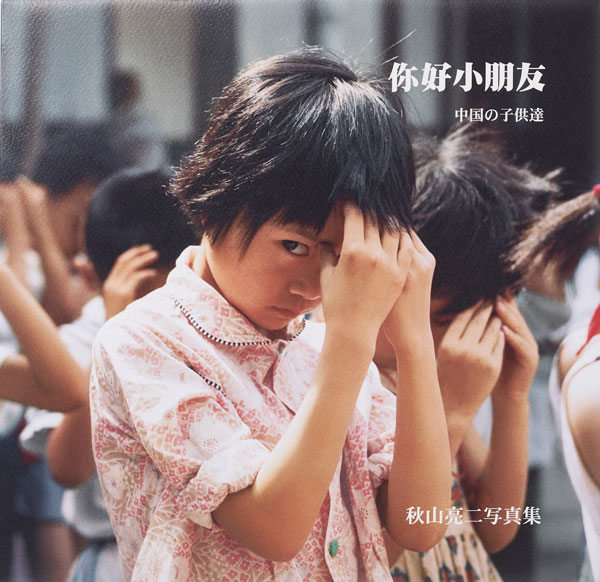 "Dear Old Days" (Seisodo), the reprinted edition of "Nĭ hăo xiăo péng yŏu" ©Ryoji Akiyama
Reminiscing the childhood days that will never return
Why are Chinese people fascinated by photos taken forty years ago by one Japanese photographer? There are several reasons. First, cameras and film were very precious in China back then, and average people were not able to take photos in everyday life. Even if they did, the photos were black-and-white, and colored photos were unusual.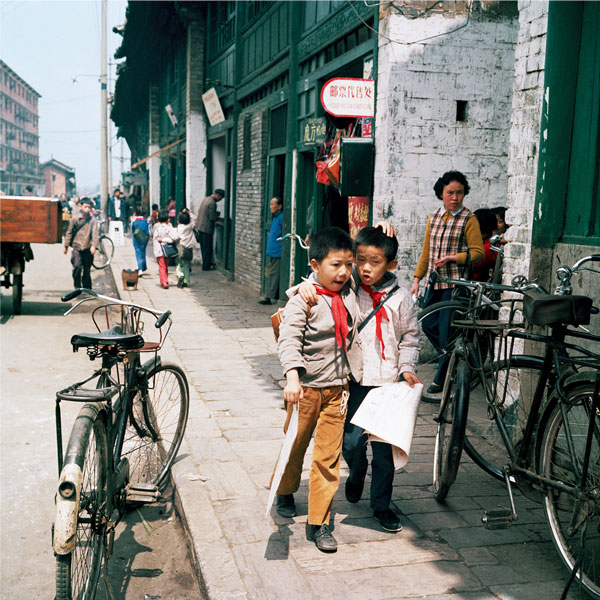 ©Ryoji Akiyama
However, just because it is unusual does not penetrate the heart of people. Aiping Liu from CRN, who also came to interview Akiyama at his home, says, "There are no scenes in this photobook that exist in China any more even if you look hard." Society in China has drastically transfigured in the last forty years. Urbanization as a result of economic growth altered not only the scenes of towns but also lifestyles. The facial expressions of children and the way they play have also changed from the past. Those scenes that we see in the photobook now only remain in the hearts of the Chinese people, and the book perhaps evokes their strong nostalgic feeling.
The project of the publisher to find the subjects photographed in the photobook already found ten of them. One of them from Beijing came all the way to visit Akiyama in Japan with her husband. "She is a remarkable woman with experience of studying at a university in UK, but her face hadn't changed from the one in the photobook," Akiyama laughed.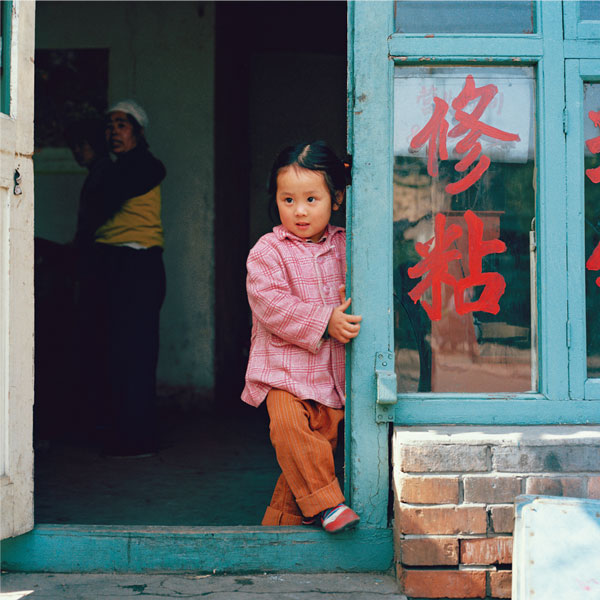 ©Ryoji Akiyama
A book launch and signing event in China saw a person who introduced herself saying, "This is definitely me. The clothing is the same." But when they closely cross-checked the hometown and the name of the schools she attended, it was not her. Other Chinese people who are attracted to this photobook seem to wish that they may be documented in the photobook.
CRN researcher, Liu, also looked for herself in the photobook as soon as she took it in her hands for the first time. According to Liu, even a young Chinese acquaintance who wasn't possibly born at that time shed tears saying, "This is me when I was small."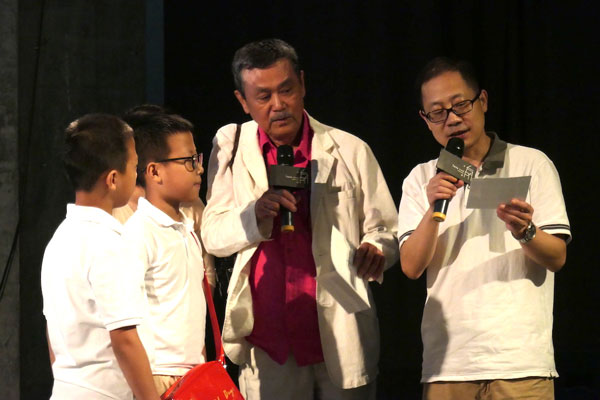 Talk show in Chengdu
It is not only because cameras were not in widespread use and not many photos of those days remain, but perhaps because Akiyama captured something precious with his camera that the Chinese people lost along the way. The media in China broadcasts favorably, "We thank Mr. Akiyama for recording our childhood days."
Interviewer/Writer: Makoto Kinoshita, Secretary General, Japanese Society of Child Science
(Continue to the Part 2)