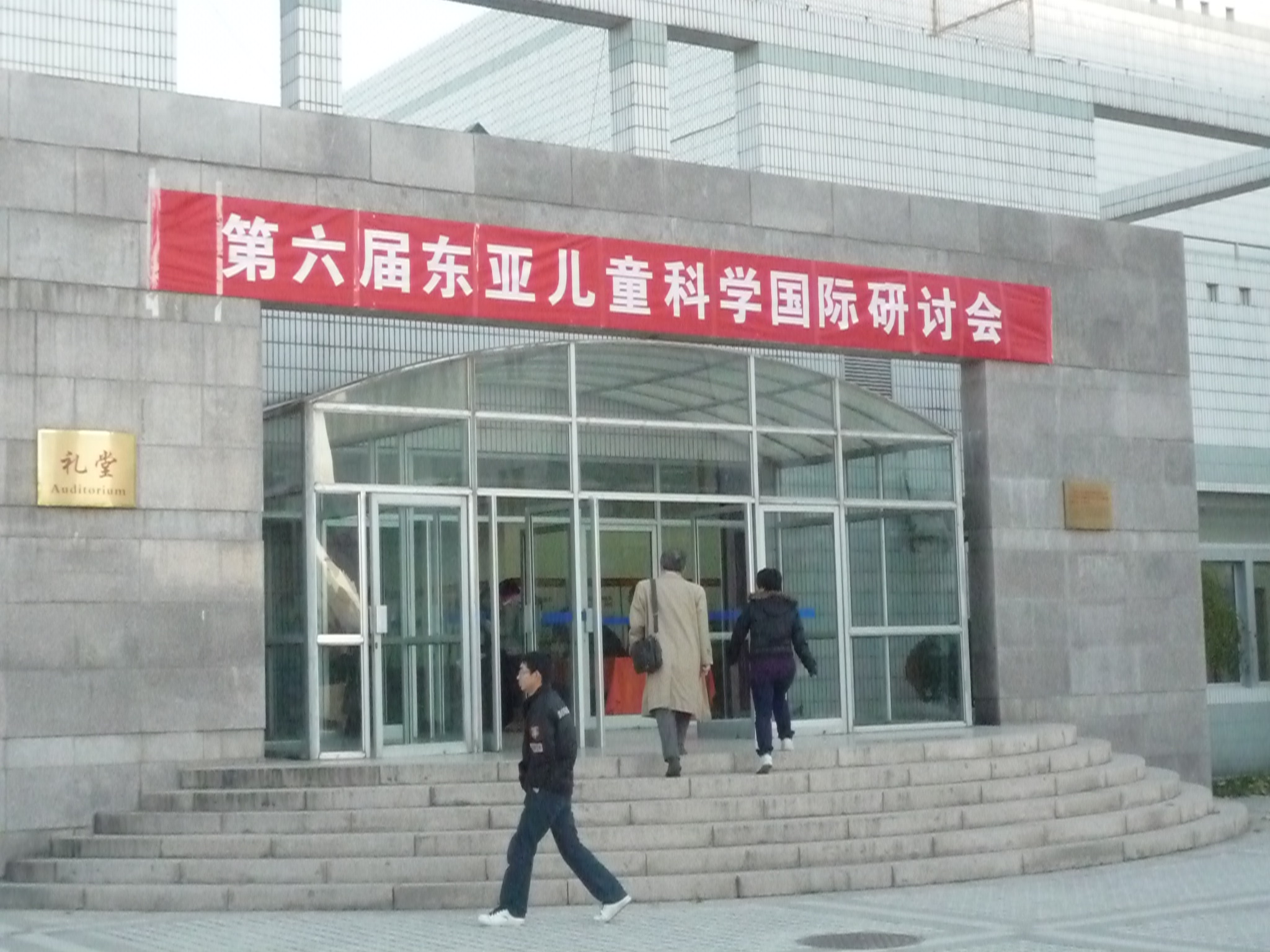 Specialists from China and Japan presented their latest research in a series of seven lectures over the two-day period on the topic of "Coordinating Preschool and Elementary School - The Relation between Equality of Education and Quality," which also included two workshops. In the afternoon of Day 2, open classes were given for parents and teachers. The Japan Good Toy Exhibition was simultaneously held in a hall in the same building. Panels introduced the numerous toys that had been selected as "good toys" and one area was set up where visitors could actually touch and play with the toys.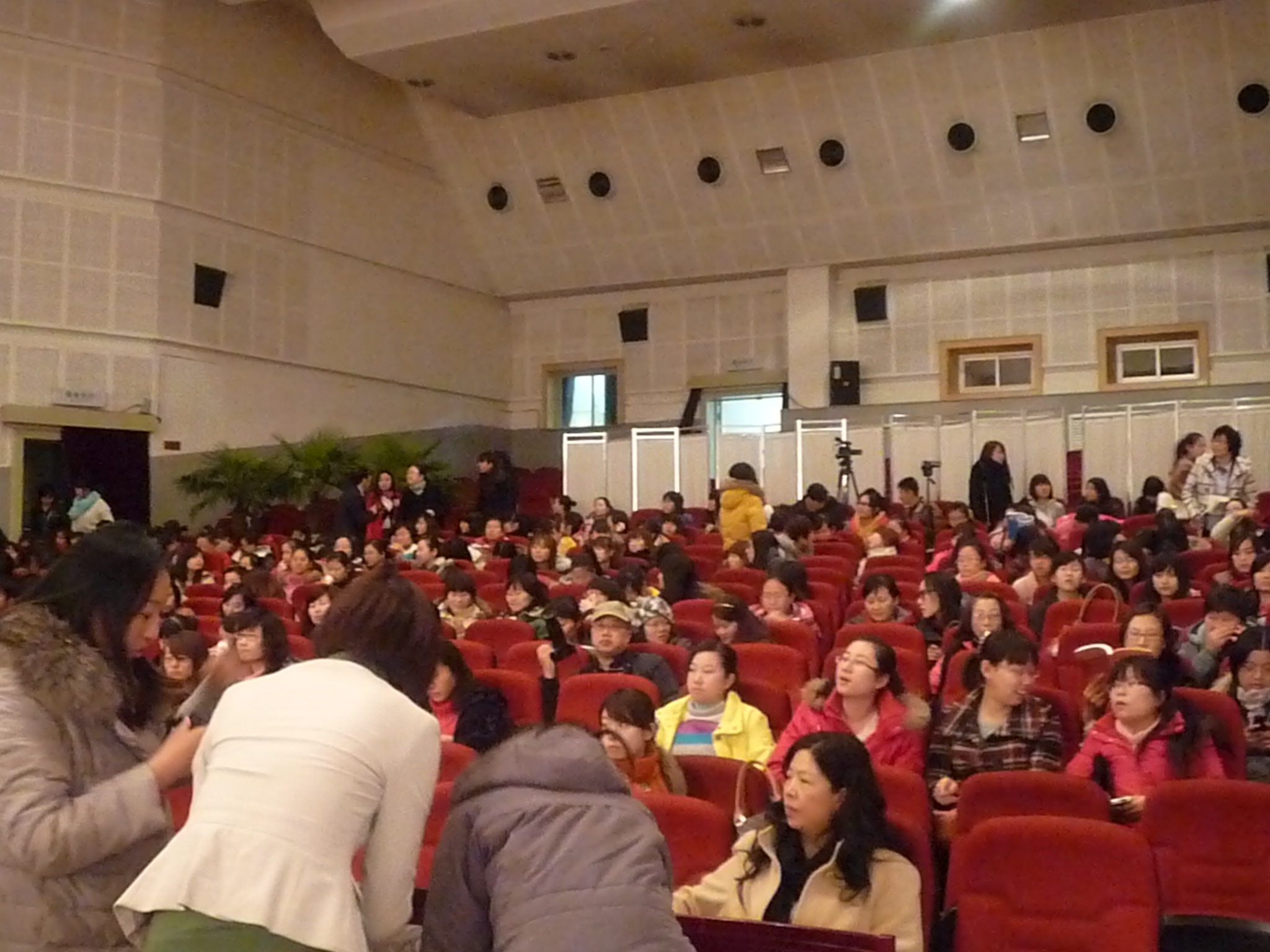 Attendance for both days reached approximately 1500. The venue was full of enthusiasm and the allotted time was hardly sufficient for the lively question-and-answer session and exchange of comments.
Day 1

Dr. Noboru Kobayashi, CRN Director, gave the first lecture of the morning on "Heredity and Culture: Two Forms of Information that Affect Child Development." Jiaxiong Zhu, Professor, East China Normal University, followed with "Considerations on the Transition from Preschool to Elementary School," on the fundamental problems involved in making this transition in contemporary China, comparing them at different times in Chinese history. Yoichi Sakakihara, Professor, Ochanomizu University, gave a presentation on "The First Graders' Problem* and Developmental Disabilities" which focused on special support education.
* This refers to situations lasting several months in which first graders who have just started school are unable to participate in group activities, remain seated during class, or listen to the teacher, etc. In the past, this behavior was seen to subside in a month or so, but recently, first graders continue to demonstrate such behavior, and this has drawn attention to the relation to pre-school education and parents' attitudes toward education.
The afternoon began with a lecture by Xiaoxia Feng, Professor, Beijing Normal University on "Equality of Opportunity in Compulsory Education and Preparation for Entering School," followed by Kiyomi Akita, Professor, University of Tokyo on "From Preschool to Child Education: The Cultural Shift based on Experiences of Children, Parents and Teachers." They presented research on the transition between preschool and elementary school from various perspectives.
The first workshop of the conference focused on "sharing resources, coordinating the passage from preschool to elementary school, and helping pre-schoolers better adapt to elementary school." The workshop was led by Ping Zou, Director, Dadi Early-Children Education Group in Beijing, along with teachers of the kindergarten and parents who talked the kindergarten's organization and policies.
Day 2

Day 2 began with a lecture by Yan Zhang, Professor, Beijing Normal University on "Can cities provide fundamental pre-school education for migrants? Mass education is the way to realize equality of education." He explained the education now available to migrant children in cities and proposed solutions. The second lecture by Lian Wang, Assistant Professor, China Women's University, was on "A Survey of Educational Expectations of Parents with Migrant Children and Current Education: A Case Study of a Beijing Village." Following up on the previous day, the second workshop directed by Nianli Zhou, Associate Professor, East China Normal University was entitled "Considerations on Equality of Pre-school Education: A survey of 1000 children between 37 and 48 months in Hunan Province." It reported on research indicating clear gaps between urban and rural areas and proposed solutions for improvement in rural areas. Min Zou, China's Women's University, and Lina Shi, East China Normal University, reported on "A Survey on Migrant Children" and "Integrated Education for Children with Disabilities," respectively, which discussed equality of education from various perspectives.
In the afternoon, specialists in education gave a class for teachers and parents. From China, Professors Fang Wan and Jiaxiong Zhu, and from Japan, Professors Yoichi Sakakihara answered questions from the audience. Questions from parents were mainly about health issues, such as colds and allergies.
The Good Toy Exhibition at the venue drew an impressive crowd of excited students and parents. The exhibition was so successful that many expressed an interest in purchasing the toys.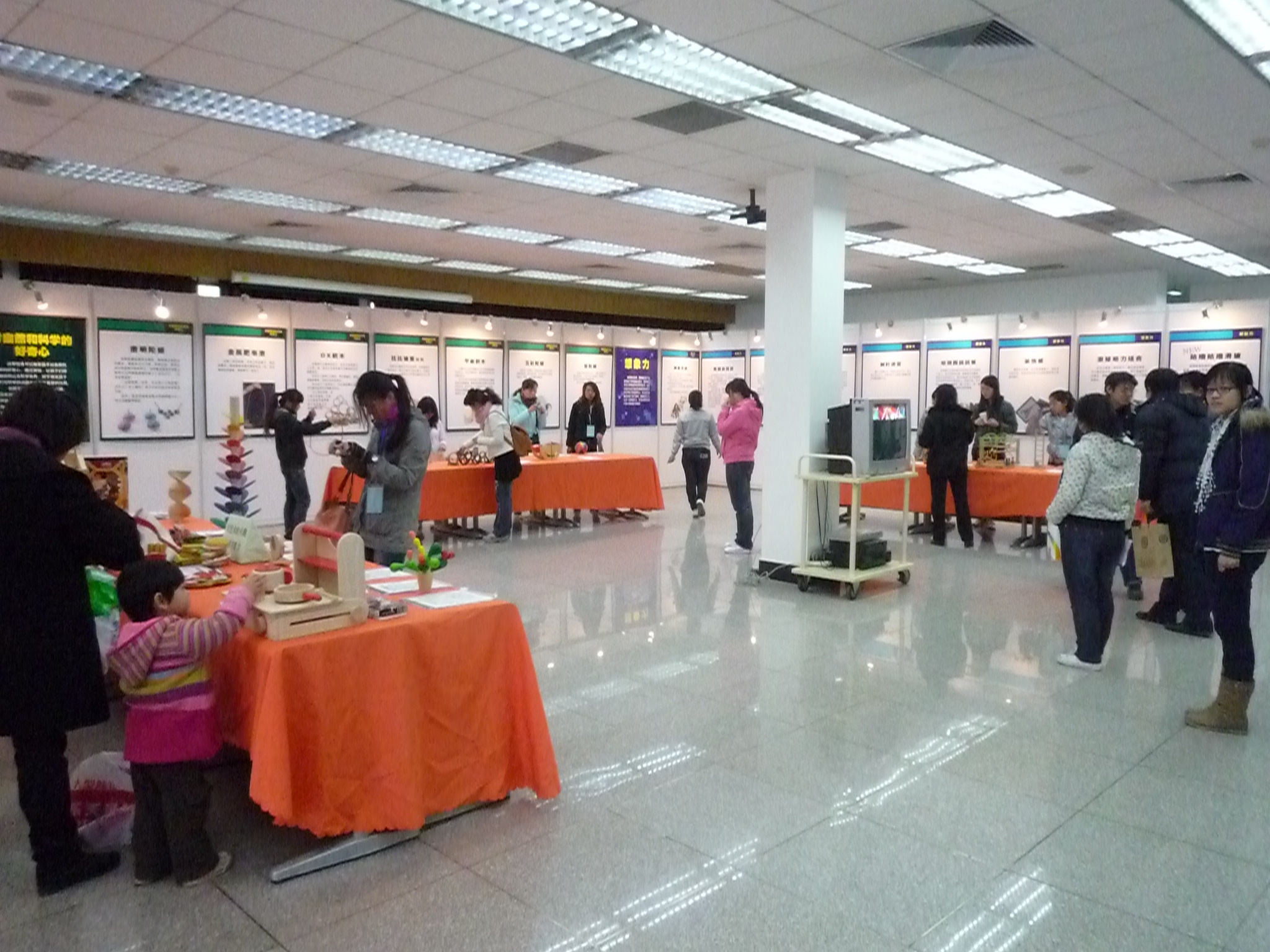 This Child Science Exchange Program in East Asia was the sixth such conference. With each conference, I am once again struck by the fact that although Japan and China share much as Asian countries, their cultural and historical backgrounds differ in a number ways. I also feel the renewed importance of exchange that allows us to learn from, understand and respect each other. The presenters from Japan and I were all impressed by the level of critical understanding of that Chinese students displayed regarding these issues and the boldness which they expressed themselves.
CRN will continue to pursue research and dialogue involving children from the viewpoint of Child Science to transcend disciplinary and national boundaries and cultural and historical barriers and achieve mutual exchange. CRN would like to continue to share Child Science with China, Asia, and other countries in the world.
Synopses of the lectures are scheduled to be posted in March 2011.