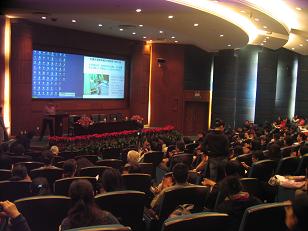 Day 1
Dr. Noboru Kobayashi, Director, CRN, gave the first lecture of the morning on "Why have Human Beings Evolved a Mind?" Professor Jiaxiong Zhu, East China Normal University, followed with a presentation on "The First Large-Scale Practical Research in China on Life Education for Infants," which provoked much interest. Little is known about this field of practical research in Japan, which holds much promise for the future. Professor Tomio Watanabe, Faculty of Computer Science & System Engineering, Okayama Prefectural University, lectured on "Human-Entrained Embodied Interaction and Communication." The audience was captivated by his lecture, which was accompanied with a demonstration of Pekoppa, a new artificial plant that is sensitive to the human voice and can move in response to the sound of speech.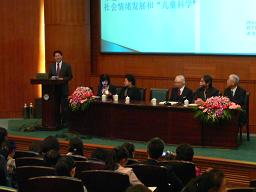 The afternoon session began with Professor Toshiya Yamamoto, Waseda University, who presented a talk on "Comparison of Property-related Behavior in Japan and China: When do Children become "Chinese"" Introducing specific cases of cultural differences between the two countries, his presentation was of special interest to the audience. The session ended with presentations by Dr. Yuehua Shen, Shanghai International Peace Maternal and Child Health Hospital, on Baby Massage and Attachment Research and Assistant Professor Nianli Zhou, East China Normal University on "Parental Expectations and Psychological Development of Children (ages 1-6): A Study of 3000 Children in 11 Chinese Cities."
Day 2
Day 2 began with a presentation by Assistant Professor Aihua Hua, East China Normal University, on "Children's Play from an Educational Perspective." The meaning of play, however, varies depending on the country, and the presentation underscored the difficulty of combining education with play. Masako Tanimura of the National Center for Child Health and Development then lectured on "Infants are Interested in People." Given the high interest in both China and Japan in the influence of the mass media on infants, there were many questions from the audience.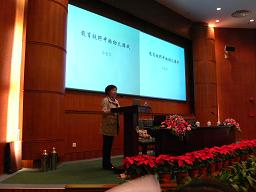 The Japan Good Toy Exhibition was held in both morning and afternoon and visited by many people. As many of these toys had not been seen before in China, visitors took the toys in their hands and played with them, which made for a memorable scene.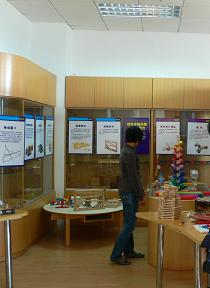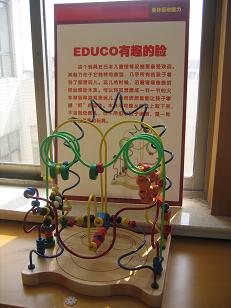 This Child Science Exchange Program in East Asia was the fifth such conference. We were once again struck by the fact that although Japan and China share much as Asian countries, their cultural and historical backgrounds differ in a number ways. The conference was a prime occasion to learn from, understand and respect each other. CRN will continue to pursue research and dialogue involving children from the viewpoint of Child Science to transcend disciplinary and national boundaries and cultural and historical barriers in true mutual exchange. This conference was one part of CRN's effort to share Child Science with China, Asia, and other countries in the world.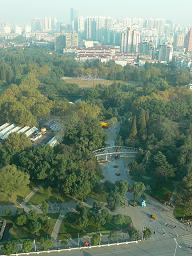 Stay tuned! Presentations will be posted on the CRN site at a later date.