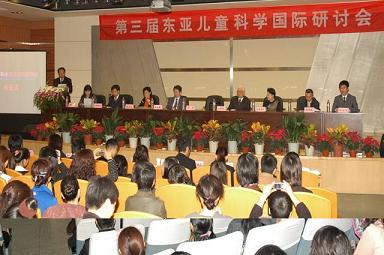 After the opening ceremony on the first day, Dr. Noboru Kobayashi, Director of CRN and Professor Emeritus, University of Tokyo, gave the keynote address in which he explained the principles, aims, and background of Child-Caring Design (CCD). He emphasized the necessity of design in society from the child's perspective. With these ideas in mind, scholars in Japan and China spent the two days attending presentations, discussions, study tours of local pre-schools, and an exhibition of Japanese toys.
In a presentation entitled "The World of Children," Professor Jiaxiong Zhu of East China Normal University asked the extent to which adults could understand the child's world from a child's point of view and how to effect this proximity. This talk approached these questions from broad philosophical and evolutionary perspectives.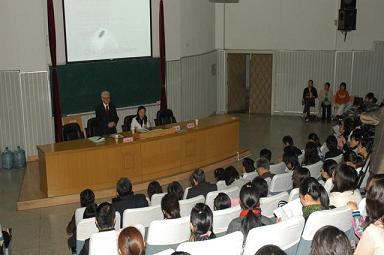 On the second day, Professor Nobuko Uchida, Vice-President of Ochanomizu University, and Professor Yoichi Sakakibara, also of Ochanomizu University, Japan, respectively, presented on the psychological development in children, in particular, the mechanism of fabrication, and developmental disabilities. Professor Fu of Zhejiang Normal University, who researches developmental psychology, and Professor Dai of Beijing University First Hospital, a specialist in neonatal medicine, presented the results of research in China on socially modified behavior in children and developmental disabilities in infants. Presentations by scholars from both countries and the last symposium entitled "The World of Children and the World of Adults" led to productive discussion on the child's world and adult perspectives based on study data. It was a major step forward in Japan-China comparative research and academic exchange.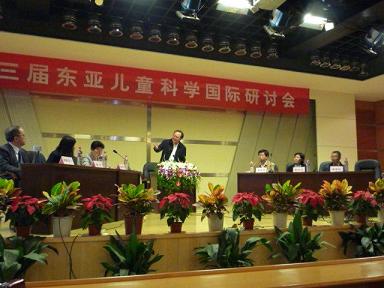 The Japan Good Toy Exhibition, which was held simultaneously with symposium, was popular with Chinese students and preschool teachers, who hailed it as "good learning opportunity."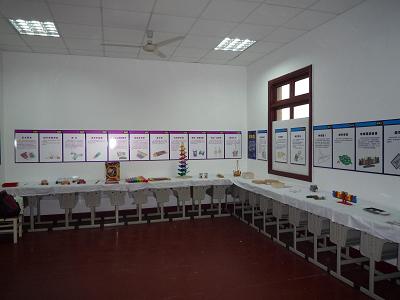 This international symposium was highly rated by participating graduate students and professors for its success in overcoming the language barrier and engaging in serious academic dialogue. This sort of exchange is one small, but sure step in our continual efforts to promote greater international recognition of Child Science, child-related research, and realize happy lives for all children. We thank you and ask for your continued support of CRN and our activities.