The Taiyo-no-ko Hoikuen (daycare Center) in Hamura-City, Tokyo, has been working on inclusive childcare led by Principal Masahiro Oba for about ten years. CRN Director Yoichi Sakakihara had an interview with Principal Oba, asking about how they support the skill development of childcare workers, such as training and types of working environment for inclusive childcare. Director Sakakihara also asked how they communicate with parents about their children.
 

Masahiro Oba
(Director of Yoko Fukushikai [Welfare Organization]; Principal of Taiyo-no-ko Hoikuen [daycare center])

Yoichi Sakakihara
(Director of Child Research Net)
A trial-and-error approach is critical in supporting children with special needs
Sakakihara: I see that Taiyo-no-ko Hoikuen practices inclusive childcare quite naturally. However, it seems necessary to enhance the awareness and skills of your ECEC teachers. So how do you provide internal training for them?
Oba: We conduct 14 training sessions annually, including lectures and conferences, for our staff in charge of childcare. However, we focus heavily on accumulating actual experience through trial-and-error rather than knowledge and skills acquired from training. A trial-and-error approach is critical to support children with special needs. Based on such experience, we can try various methodologies one by one, in a flexible approach.
For example, we provide a "resource room" for children who want to be alone. We first created it with cardboard in a corner of the nursery room, but as we observed how children used the room, we realized that their usage varied depending on their characteristics or situations. Therefore, we created another resource room in a quieter place outside the nursery room. Furthermore, we noticed that some children looked comfortable sitting in a stroller wagon or an outdoor tent in order to be alone during outdoor activities. Based on our findings, we gradually increased the number and types of resource rooms.
As for the use of picture cards to explain the daily routine for children, it depends on each child's characteristics. For example, some children can move swiftly if given detailed picture cards, while others need a step-by-step explanation to avoid confusion. Therefore, we use picture cards in different ways to suit each child or class. In short, there is no formulaic answer when using a resource room or picture cards. That is why ECEC teachers need a flexible mindset. If they can acquire actual experiences through trial-and-error, which cannot be obtained from external training and lectures, they will deepen their understanding of children and find broader ways to flexibly support them.
Accumulating actual experiences through trial-and-error enhances the capability of supporting children with special needs
Sakakihara: It is crucial to enhance teachers' capability of supporting children based on actual experience.
Oba: That's right. If ECEC teachers cannot acquire sufficient capability to support children with special needs, they will ultimately face difficulties and feel more and more uncomfortable. Therefore, we actively support ECEC teachers to enhance such capability. For example, we invite specialists such as clinical psychotherapists, speech therapists, and work therapists to assess the condition of children with special needs. They will give advice to the ECEC teachers based on their assessment. At this point, it should be noted that their advice will not work effectively in most cases if the ECEC teachers do nothing but just follow the advice. They first need to observe children carefully, ascertain their problems, and then customize the advice to solve such problems. If they fail to do so, they might end up saying, "Although we were recommended to use picture cards, it didn't work, so we gave up after one week."
Our ECEC teachers share general knowledge and methodologies with each other to support children with developmental disorders and other disabilities. They frequently have discussions and share ideas together. They are naturally good at fieldwork and actively make various suggestions, saying, "How about trying this method?" We are often impressed by their ideas.
Precisely communicate children's problems to their parents
Sakakihara: I also think it is important to interact with parents. What is your policy and how does your school communicate and share children's conditions with parents?
Oba: I hear that some childcare facilities struggle to get the parents to accept their child's developmental disorder. I don't take that as a starting point or a goal of supporting children with special needs. What we value is to help parents understand their child's problem, which is far more important than whether or not the child has a developmental disorder. No matter how hard we try to help, each child's family is the most influential factor. The emotional condition of children with special needs will dramatically change if parents understand, accept, and support their problems. Once their family becomes a place of care and protection, they will panic less and recognize that reality. However, of course, parents need time to assimilate the fact of the disability first and thoroughly think about it. We try to support parents at this stage while gently and steadily communicating their child's problem.
Sakakihara: More specifically, how do you tell parents about their child?
Oba: Instead of telling parents that "Your child has a certain characteristic," we will say, "When your child encounters a specific situation in preschool activities, s/he feels uncomfortable and will start to panic. To ease your child's tension, we are trying this and that...." In this way, we describe children's problems precisely and explain our approach to solving the problem and its results to the parents. If our approach does not work, we also explain how it did not work to parents. We also conduct a one-hour interview with each parent once or twice a year. We primarily listen to parents and share the condition of their children. Generally, we do not recommend the child to receive treatment or special assistance on our part, but if parents ask us about such assistance during the interview, we will provide relevant information for them.
Sakakihara: I often hear that when parents are told suddenly that, for example, "Your child seems to have ADHD," they are too upset to accept the situation and cannot talk about it. While doctors are in a position to diagnose children, ECEC teachers are required to take a different approach. As Mr. Oba said, providing parents with specific explanations about their child is desirable, such as "Your child feels uncomfortable when surrounded by a lot of people." It means a lot to encourage parents to understand the situation through the actual behavior of children.
Creating a caring environment for everyone
Sakakihara: Do you have any particular things in mind when communicating with parents of typically developing children?
Oba: We rarely hear complaints from parents of typically developing children saying, for example "Why is that child receiving special care?". If we were to hear such comments, that would mean some children feel that "It's unfair that s/he gets special attention!" and have told their parents about it. In our daycare center, even if a particular child is separated from a peer group and plays with an ECEC teacher or stays alone in a resource room, other children would not feel "it's unfair!" This is because all children know the teachers will stay by their side when they feel unhappy, and that the resource rooms are always available. In addition, children are much more accurate observers than we imagine. They understand the conditions of their peers very well, particularly when a certain child needs special support. Children seem to accept particular situations naturally, for example, saying, "He doesn't like playing ball, so he's not joining us right now."
Sakakihara: Your facility is consciously trying to create a comfortable environment for all children instead of providing extra care to certain children with special needs. That is why children can naturally understand their peers and accept differences.
Oba: We think that giving special treatment to only children with special needs makes no sense for others. Instead, we try to create a caring environment for everyone, helping all children and ECEC teachers feel comfortable. For example, if the stairs are sloped, both people with and without disabilities feel it is convenient. The same thing can be applied to inclusive childcare.
Inclusive childcare that promotes the strength of each child
Sakakihara: Do you have any future plans for inclusive childcare?
Oba: While working on inclusive childcare, I could not stop thinking that the government's policy on additional teacher staffing (allocating additional ECEC teachers to a daycare center in order to accept children with disabilities) has its issues. The system of additional teacher staffing is explicitly designed for children with special needs. This is inconsistent with the concept of inclusive childcare, which provides equal childcare for every child. I talked about this inconsistency with the local government. As a result, from 2023, the system of additional teacher staffing has been modified to serve a specific "environment," not a specific "child."
Sakakihara: You made a significant step forward! It might be more achievable for us to change the childcare system from the regional administration level. If that is done, we can start our initiatives locally and gradually extend to the national level.
Oba: In the future, it will be a prerequisite to accept all types of children, regardless of whether they have disabilities or not. According to Professor Sakakihara, it is difficult to clearly distinguish children with developmental disorders from typically developing children, while more children seem to fall into the diagnostic "gray zone" category. In addition, the number of children with attachment disorders is increasing. Therefore, establishing an environment of inclusive childcare is necessary.
Even when considering recent social trends, the kinds of skills that will be required in five or ten years is unpredictable. English or ICT skills are considered necessary for success today, but we do not know if the importance of these skills will remain unchanged in the future. However, even in such an unforeseeable society, the ability to identify and leverage our own strengths will be of absolute importance. Furthermore, considering the current issue of declining birthrates, it will be more critical to focus on each child's potential and help them develop such potential to participate in society sufficiently. In other words, the objective of inclusive childcare is to nurture each child's strength or capacity. I hope more people will understand and promote these positive aspects of inclusive childcare in the future.
Sakakihara: I strongly agree with you. Thank you very much for sharing your valuable story with us.
Profile: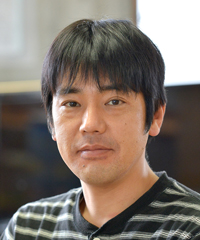 Masahiro Oba
Mr. Oba is the Director of
Yoko Fukushikai
(Welfare Organization) and Principal of
Taiyo-no-ko Hoikuen
(Daycare center). He took up this position after serving as vice-director of a cram school for elementary to high school students. At his two daycare centers in Hamura-city, Tokyo, he practices inclusive childcare based on what he learned from regular visits since 2012 to daycare centers in Finland. In addition, Mr. Oba actively promotes "inclusion" into the community through activities at Hattatsu Shien Kiitos Hamura, a child development support center. He also serves as a part-time lecturer in charge of lectures regarding inclusive childcare at Shiraume Gakuen University.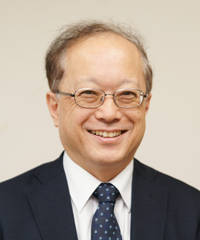 Yoichi Sakakihara
M.D., Ph.D., Professor Emeritus, Ochanomizu University; Director of Child Research Net, Executive Advisor of Benesse Educational Research and Development Institute (BERD), President of Japanese Society of Child Science. Specializes in pediatric neurology, developmental neurology, in particular, treatment of Attention Deficit Hyperactivity Disorder (ADHD), Asperger's syndrome and other developmental disorders, and neuroscience. Born in 1951. Graduated from the Faculty of Medicine, the University of Tokyo in 1976 and taught as an instructor in the Department of the Pediatrics before working with Ochanomizu University.