1. Introduction
One of the important skills for parents of children with autism is advocacy. Parents need to learn to educate and assert themselves in order to acquire treatment and services for their child. In particular, obtaining a high quality and individualized education for their child is the priority for most parents. However, this is often an extremely challenging and overwhelming process for parents. Raising a child with autism itself requires 24/7 work, and affects parental physical and psychological health. Parents may not have enough time and energy left to educate themselves on how to safeguard the child's right to treatment, education, and services. In addition, communicating concerns and advocating for a child sometimes requires confrontation. The role of special education advocates is to help parents advocate for the special education services that the child needs, which are entitled to under the current laws. It often involves navigating the special education process, reviewing student records, and advocating on a family's behalf at the IEP(Individual Education Plan) meetings. It is distinguished from the role of special education attorney, such as evaluating a family's legal case under a variety of laws, and representing the family in court.
2. Background of Mr. Geigerman and the National ARD/IEP Advocates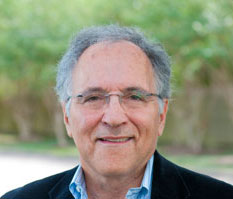 Mr. Louis H. Geigerman is a founder (1995) and president of National ARD/IEP (Admission, Review and Dismissal / Individual Education Plan) Advocates. Although he came from a sales background, he gained the knowledge and skills primarily based on his experience of parenting a child who was diagnosed with Asperger's Syndrome. He explained, "After the shock of learning that our child was diagnosed with an Autism Spectrum Disorder (ASD), our initial reaction was that the professional clinicians understood our child's needs better than my spouse and myself. Over time we found that our child was stagnating and not progressing. We came to the realization that we knew our child's needs better than the so called experts. Because my child was unable to advocate for himself, I had to do it for him. It was at that time I decided to educate myself on the special education law known as IDEA (Individuals with Disabilities Education Act). That was the beginning of National ARD/IEP Advocates."
His son experienced many challenges, including being victimized by bullies. Although a psychologist contracted through the school system initially informed Mr. Geigerman and his spouse that his son would likely be institutionalized for the rest of his life after seeing him once at the age of 3, his son ended up making outstanding academic achievements, such as graduating cum laude at Texas State University in 2011. Unfortunately, he tragically died two months after graduation from college. Inspired by the memory of their son, Mr. Geigerman and his mother Joanne Must have established an endowed lecture series at the University of Texas Medical School known as the Benjamin J. Geigerman Lecture Series. The Lecture Series was established to provide hope and insight to high functioning people in the autism spectrum for employment and life beyond high school*1. Mr. Geigerman continues to devote himself to helping families who are raising children with special needs.
He has served in numerous leadership roles locally and nationally, serving individuals and families of this special population. For example, he is an advisor on a local television channel regarding special education and public schools. His work was introduced in a chapter on the book by Scott Teel, Defending and Parenting Children Who Learn Differently: Lessons from Edison's Mother.
Founded in 1995, National ARD/IEP (NARDA.ORG) specializes in advocating for families of children with special needs mostly in the state of Texas. NARDA.ORG is a professional, non-attorney, fee based advocacy company. The NARDA advocates, consult with parents with regarding the needs of their children, including representation at IEP meetings, the filing of various agency and professional complaints, assistance in disciplinary proceedings, bullying and harassment cases and the representation in due process cases through the Texas Education Agency. The stated mission of NARDA.ORG is to "Level The Playing Field In Special Education Proceedings."
Currently he has four advocates working in his firm. Many of them have a background in special education. Some also have had a family member with special needs. The most important quality for this job, according to Mr. Geigerman, is passion. He explained, "If you don't have a passion or an interest, it's just a job and you really can't be as effective as you can be." He also stated that a sense of right and wrong and a sense of compassion are important elements that he expects to see in his staff.
3. Target of his clients
Diagnosis: Roughly 66% to 75% of his clients are in the Autism Spectrum Disorder. He also works with clients with other medical conditions or intellectual/learning disabilities.
Age: His clients have a wide age range. Approximately, 50% are families of preschool or elementary school age students. 20% of them are in middle school, and 30% of them are in high school. As for his clients that are older, the biggest issue is transitions. According to Mr. Geigerman, often times the schools are trying to just get them out the door while the students are not ready. For middle school students with autism, bullying is a common concern. Being a victim of bullying is an alarming trend for students with autism.
4. Advocates' role during the IEP meetings
His role is more of a facilitator. Often times the issue is just the lack of knowledge (e.g., special education laws) for the school and family. He tries to empower people to help them understand the process of how special education services are supposed to work. In addition, the school and family need someone who can play a role of facilitator to help both sides. In most cases both sides come out feeling that they were able to accomplish something. They will have a better understanding of each other.
In order to prepare for the IEP meetings, If possible, he will try to meet with parents, at least with the child, to help them understand the child's challenges. He also reads all the documents about the child.
5. Common gap between school and parents
There is a knowledge gap between schools and parents. Parents often don't understand what the schools are required to do. Schools also sometimes may not know what they are supposed to do. Often the source of the conflict is budgetary constraints. Because of the increasing budget cuts, special education services are very unstable. Sometimes the only way that a family can get help for their children is to find somebody that can help them navigate through the system and understand what the schools are required to do.
He further explained, "The problem is that the special education law is a mandate that was created by Congress back in the mid 70s. It was supposed to be funded at a level of 40% of the cost to educate these kids. They never got anywhere close to 40%." The actual percentage of the cost for educating these students funded by the feds today is around 17% with the remaining 83% coming from the state and local school systems. Consequently, the lack of funding often results in a conflict between schools and parents. Yet, ironically, school districts are often willing to spend thousands in tax dollars to wage legal battles with high dollar out-sourced law firms against parents of special needs students, in spite of budget cuts. On the other hand, parents need to pay from their own pockets to hire attorneys to fight school districts.
Mr. Geigerman has been very active in trying to get cameras in place in self-contained special education classes. There is a rash of abuse cases where children with some challenging behaviors have been injured by staff or other students in the classroom. Untrained teachers often use improper restraints and the children have been bruised. These teachers need to understand how to use proper, appropriate, and positive behavioral support to remediate the challenging behavior. Alternatively, this could happen due to not having enough staff support in the classrooms. Parents need to observe the classroom on a regular basis. They also need to ask about the qualification of the staff, including the teacher aides.
6. Final thoughts
Raising a child with autism requires a life-long advocating job for parents. It is a daunting task, especially when the parent perceives that they are solely responsible for acquiring medical and educational interventions for their child with autism. In fact, according to Kuhn and Carter (2006), about 80% of U.S. mothers who have a child with autism reported feelings of guilt associated with not doing enough for their child. In this context, receiving support and assistance from advocates may ease the role of parents and bring comfort and assurance that they are not alone in advocating for their child. The work of Mr. Geigerman brings hope that they can make a difference in obtaining a better quality life that the child deserves.
---
References
*1 National ARD/IEP Advocates http://www.narda.org/our-inspiration.html
Kuhn, J. C., & Carter, A. S. (2006). Maternal self-efficacy and associated parenting cognitions among mothers of children with autism. American Journal of Orthopsychiatry, 76(4), 564-575. doi: 10.1037/0002-9432.76.4.564