I would like to address the health of the children in Laos, a country in Southeast Asia where I worked for four years. Officially known as the Lao People's Democratic Republic, Laos is a landlocked country, sharing borders with China, Vietnam, Cambodia, Thailand, and Myanmar. A small country of only 7 million people, its population is made up of over forty ethnic groups with different languages and customs. Laotians live amid beautiful nature along the Mekong River, and they are a gentle people who greet visitors with a warm smile. Laos appears peaceful and quiet, but compared to neighboring countries, many issues that affect child health have yet to be addressed, such as the poor sanitation and inadequate health care services.
When comparing the health of countries, it is common to use such measures as the length of healthy life expectancy or the mortality rate. In particular, when considering the health of children under five, such indicators as the mortality rate of children under the age of five are generally applied. According to a UNICEF report released in September 2018, in Laos, among children under the age of five, there are 63 deaths for every 1000 births. In Laos, about 180,000 children are born each year, which means that there are about 10,000 deaths annually, or in other words, 27 children under the age of five die every day. In order to better understand what this means, it is helpful to look at data pertaining to Japan. In Japan, the mortality rate in 2017 of children under five was 3 per 1000, or 3000 per year—in other words, 8 children per day. This means that on a daily basis, the number of children dying in Laos is about three times greater than in Japan.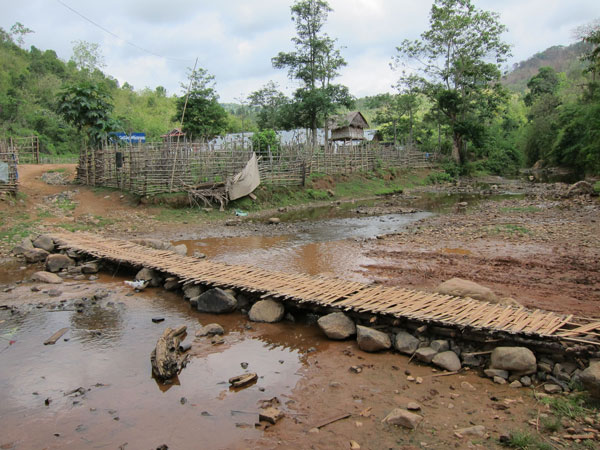 What then is the cause? The truth is that we do not really know. This can be attributed to the lack of a system to collect statistical data on the causes of child mortality, and the fact that many children do not die in a hospital, which makes it difficult to obtain accurate data. This does not necessarily mean, however, that we do not have any data since it is possible to know the probable cause of death derived from data by country and statistical models. According to estimates by the Institute for Health Metrics and Evaluation, in 2017, the most common cause of death among children in Laos under the age of five was neonatal death (35%), followed by lower respiratory infections (24%) and diarrheal diseases (9%). Neonatal mortality and infectious diseases, including lower respiratory infections and diarrheal diseases, account for about 80 percent of the deaths. This remains the situation although it is well known that there are effective preventative measures and treatment that can lead to a dramatic decrease in neonatal mortality and infectious disease. Incidentally, the majority of neonatal deaths occur during the first day after birth due to preventable causes such as hypoxia or infectious disease. Furthermore, it is usually pointed out that poor nutrition status contributes to higher risk of death due to infectious disease. These conditions are quite different from those in Japan where the primary causes of child mortality are congenital malformation and accidents.
In spite of the existence of effective preventive measures, why do so many children in Laos still die of causes that can be prevented? I would like to consider this question from the perspectives of accessibility to health care services, the acceptability and availability of health care services. The first aspect, accessibility, includes physical and financial access, that is, being physically able to reach such health care services and then to afford them. Laos is home to more than forty ethnic groups who live throughout the mountainous region of the country. The roads there are unpaved, and many villages can only be reached by walking for a few days. Some roads are closed during the rainy season and are not accessible for half the year. It is difficult for children there to receive regular health checkups and vaccinations and to go to a health facility as soon as they fall ill. Families that do not have a means of transportation or enough money for transportation cannot pay a visit to a health facility. Of course, health care providers do visit remote villages to give children health checkups and vaccinations, but these providers are limited in number and it is not easy to pay repeated visits to all the villages that are spread throughout a mountainous area. How is it possible to safeguard the health of children living in remote regions? This is a major question for Laos.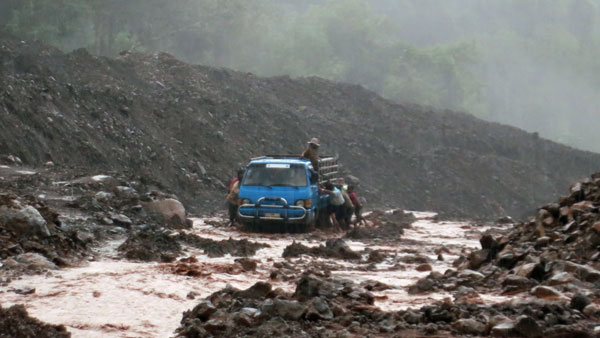 The second factor, acceptability, refers to the degree to which health care services are received by children and their families. Without adequate education and an understanding of the necessity of preventing illness and early treatment, it is difficult to receive health care services at the appropriate time. In addition, in many cases, health care workers pay a visit to a village only to find that the residents are absent because they are busy doing farm work. Ethnic minority groups in particular, tend to have a strong preference for traditional customs and treatment, and in some cases, if a false rumor about side effects spreads, for example, whole villages will stop treatment. Most health care providers belong to the Lao Loum ethnic group, one of the major ethnic groups in Laos, and because they speak a different language from the smaller ethnic groups, it is sometimes hard to communicate, much less, convince another group. For many years now, Laos has focused on health education and efforts to raise awareness, but it is still hard to say that these efforts have succeeded in reaching the people. Going forward, it is necessary to create a means of communication that will promote understanding.
The last factor is availability. When a service is desired and can be accessed, this refers to whether it is actually possible to use the service. This is a problem that also concerns the quality of health care services. I sometimes hear of people traveling for several days and finally arriving at a health facility only to find that there are no health care providers or medicine or they are ignored for a long time. In the end, whether or not they visit the facility makes no difference to their condition, and the travel time and money are wasted, making it rather unlikely that the patient will seek treatment at the health facility again. Health facilities need to ensure that adequate health care provider, medicine, and equipment are available so that patients can promptly receive appropriate treatment and services whenever they visit. At the same time, health care providers need the knowledge and technical skills to provide proper treatment on the spot. In Laos, efforts are being made to steadily increase the numbers of health care providers, but due to the labor shortage, it is difficult to ensure adequate numbers at all facilities at once, and this has led to task-shifting which enables health care services that do not require certification to be carried out by those in other occupations. Improvements in medical education, employee training, and the introduction of a system for evaluating the quality of health care are also currently under way.
It is difficult to solve everything at once, but the Ministry of Health in Laos has taken the lead, and in cooperation with other aid organizations, is now taking making headway, one step at a time. I sincerely hope that the children of Laos will be able to live healthy lives.