Imagination is a wonderful and amazing thing. Everywhere we look--from music and movies to cars and planes to phones and computers, we see the fruits of human imagination. Perhaps at no time in our lives is our imagination freer and more full of potential than in our early childhood, when the world is new and full of opportunities and anything seems possible.

Yet imagination needs to be used and nurtured in order to grow. The more children come to use their imagination naturally at an early age, the more likely they will be to use their imagination naturally throughout their lives--in problem-solving, in their work, and in contributing to their society.

One organization which is encouraging the development of children's imagination in a unique way is the Gemini Theater Company in Pittsburgh, Pennsylvania in the United States. The Gemini Theater, a non-profit organization founded by Lani Cataldi and Dennis Palko in 1996, is an interactive, musical children's theater company whose mission is "to cultivate creativity, imagination and originality through the performing arts."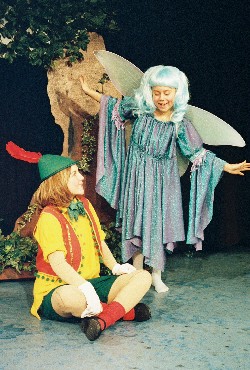 The Gemini Theater's emphasis on interaction makes it unique among most children's theaters. Children in the audience are invited not only to watch the shows, but to come onto the stage and actively participate in them. Participating children collectively become the forest animals who help Snow White find her way through the woods, the "fairy-godhelpers" who help Cinderella finish her chores and make her a new dress for the ball, the students of Sleepy Hollow's Ichabod Crane who help him learn to stand up to his fears, and the "imaginations" of Alice in Wonderland herself, who help her to recognize the power of imagination and to teach life lessons to the other characters she meets. All this is done by encouraging the children to use their imagination, especially through interactive songs and music, the "universal language".

In doing so, the Gemini Theater engages children in creative play by making them active participants in the stories, and strives to foster an interest in and appreciation of the performing arts from an early age, in both the child audience members and the child cast members.

The Gemini Theater also seeks to promote the positive development of the whole child by emphasizing moral themes in its shows. Its stories have dealt with issues such as friendship, sharing, sacrifice, taking care of the environment, standing up to peer pressure, accepting the differences in others, and the fact that every person is special.

In addition to its regular performances, the Gemini Theater also reaches out to children through performances at school assemblies, the hosting of student field trips, and summer acting workshops, in which children create and produce their own shows, from creating characters to writing the script to designing costumes to acting out the performance. These activities not only foster creativity and imagination, but the children's ability to work together as a group to achieve their goal.

As parents, teachers, artists, or just members of the community, we can all play a role in encouraging children to develop their imagination and creativity to their fullest potential. Interactive theater is a new and unique way of doing this, which will hopefully only grow and expand in the years ahead.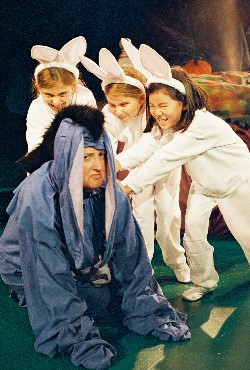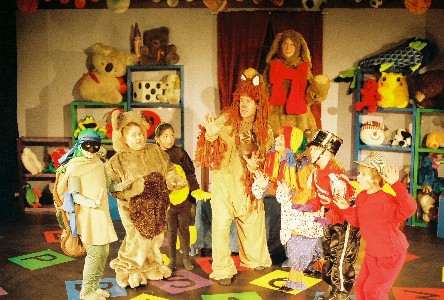 More information about the Gemini Theater can be found at www.geminitheater.org.