CRN Child Science Exchange Program in Asia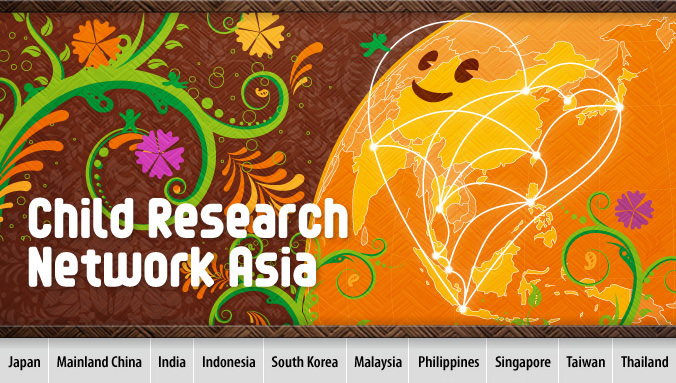 Report on the "First International Conference" of CRN Child Science Exchange Program in Asia
The First International Conference of the CRN Child Science Exchange Program in Asia was held from March 4 (Sat) to 5 (Sun) in Shanghai, China. Nearly 500 researchers, teachers, and administrators from various countries and regions in Asia participated in the conference.
The theme of the conference was "Child Caring Design--Grand Design of Children's Development and Growing Environment." In the keynote speeches and sessions, researchers from Japan, China, and other countries of Asia presented and discussed issues related to child development and education in the region.
Session 1: Keynote speeches by leading specialists in Asia
Keynote 1: Designing Play and Learning in Kindergarten
Jiaxiong Zhu, Mainland China (Professor Emeritus, East China Normal University)
Professor Zhu first introduced the ecological systems theory of the developmental psychologist, Urie Brofenbrenner, and asked what environment should be designed for children. The environment denotes both objective conditions as well as an influence on child development. When considering what influence kindergarten as an objective environment should have on the development of children, design by adults becomes necessary. In other words, it is necessary for adults to give educational meaning to the environment. Professor Zhu also addressed the relation between toys and play and between toys and education and how to better combine learning and play in line with child development. (Detailed Report)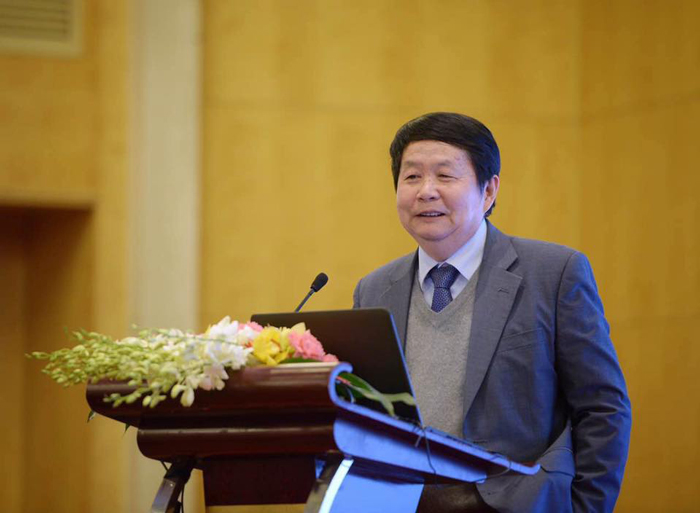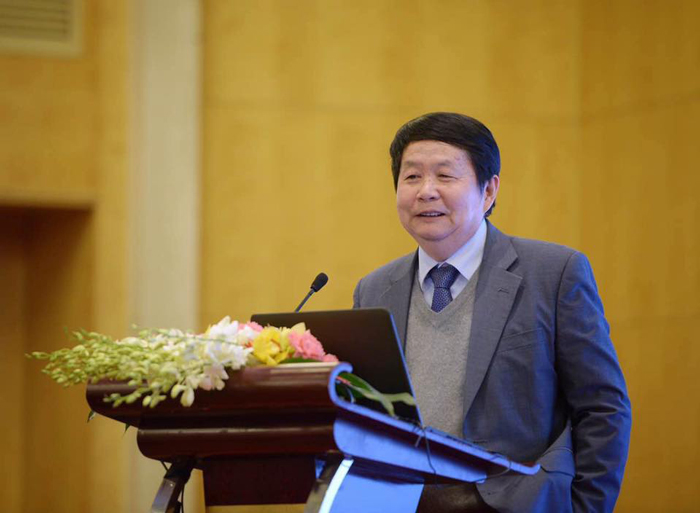 Keynote 2: Education and IT
Kazuo Hiraki, Japan (Professor, The University of Tokyo)
Professor Hiraki explained the importance of teaching and learning for humans and the difficulty for artificial intelligence (AI) to teach humans, citing cases that involved androids with highly advanced human traits. He also reported on the future outlook for projects to develop pedagogical machines. (Detailed Report)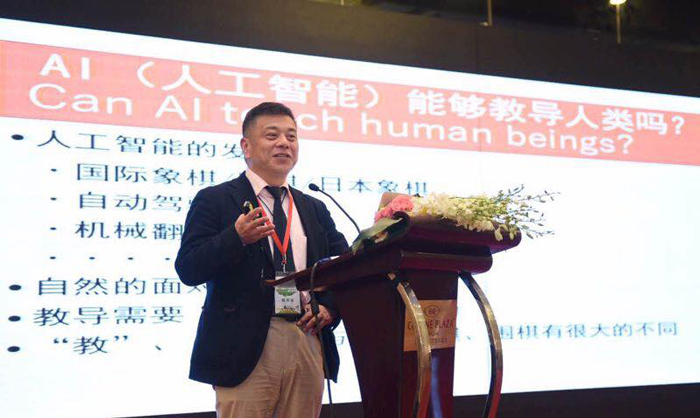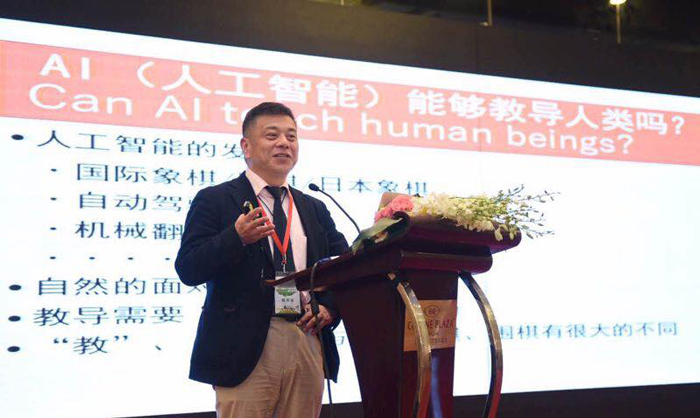 Keynote 3: Listening to Children in Designing Environments that Support Children's Development
Christine Chen, Singapore (President, the Association for Early Childhood Educators, Singapore) & Jane Seok Jeng Lim, USA (Assistant Professor, Middle Tennessee State University)
Dr. Chen and Dr. Lim stressed the need to listen to the real voices of children when designing an environment that supports child development. They reported on the results of a comparative survey of Singapore and the United States that studied how preschool children viewed and understood the world based on their drawings. (Detailed Report)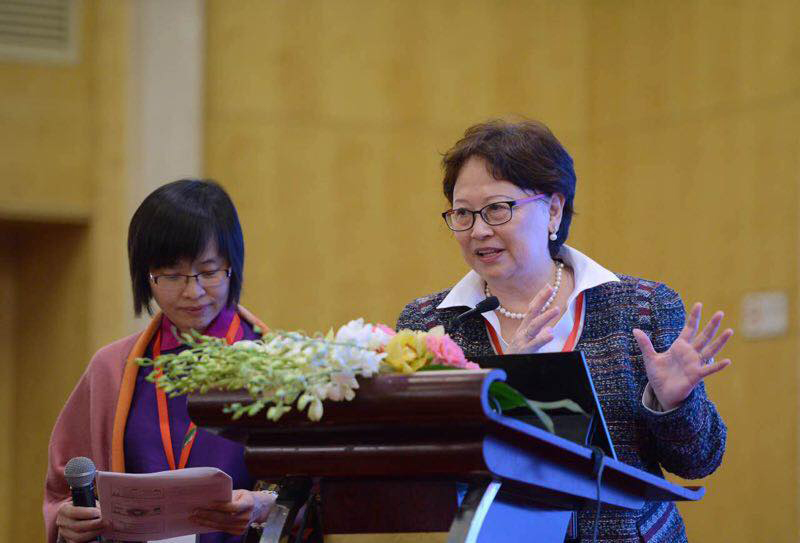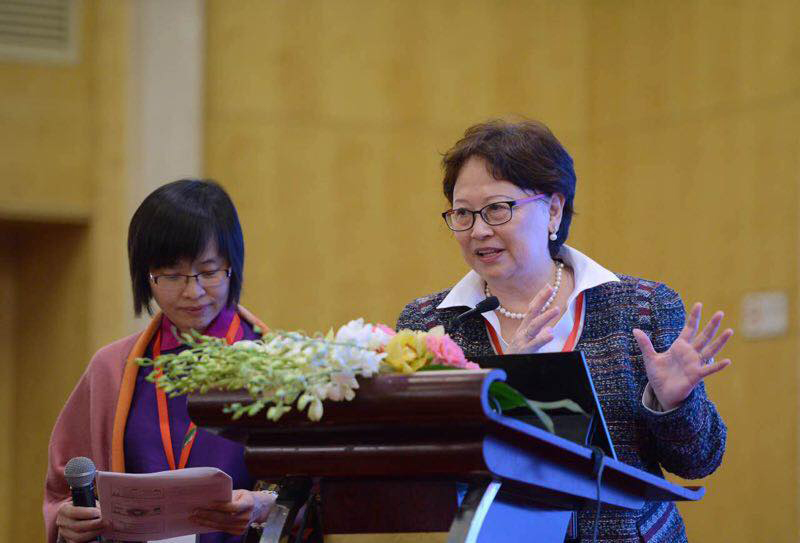 Keynote 4: An Implementation of the Large-Span Teaching Method in Elementary and Preschool Education
Guoqiang Ren, Mainland China (Director, Qian Xuesen Educational Research Association)
Mr. Ren introduced the "Large-Span Teaching Method," the educational philosophy of Qian Xuesen, a renowned Chinese scientist who is known as the father of China's space program. Introducing actual cases, he explained preschool education practices that applied this method and raised new questions about preschool education in China. (Detailed Report)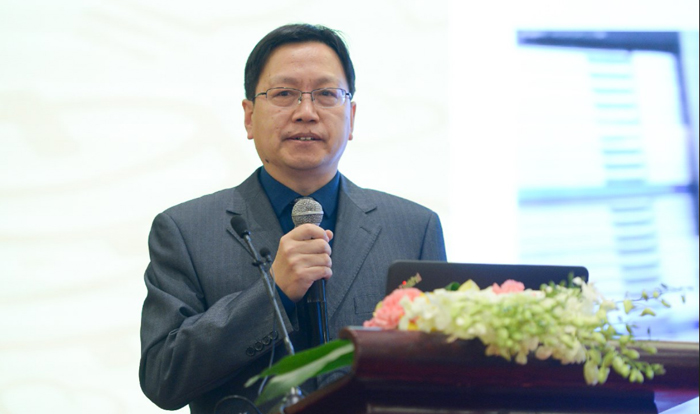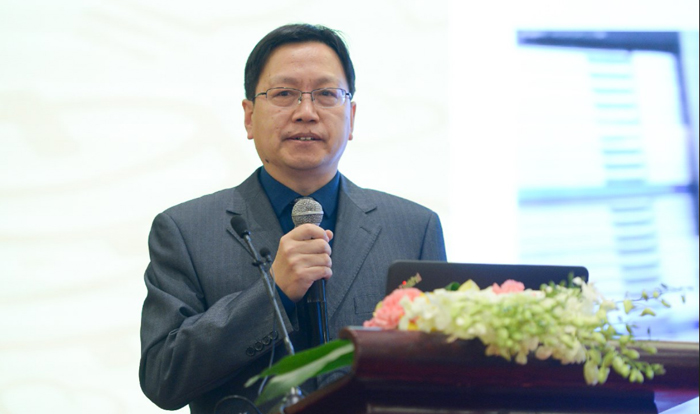 Keynote 5: Educating for Life
Poh Tin Tan, Malaysia (Pediatrician, Tan Specialist Child and Family Clinic)
Dr. Tan, a pediatrician, provided an extended analysis of child development and education from a medical perspective. She emphasized the need for all those working with children to encourage and promote development in ways appropriate to each period of development, based on scientific knowledge, and urged continued study in this field. (Detailed Report)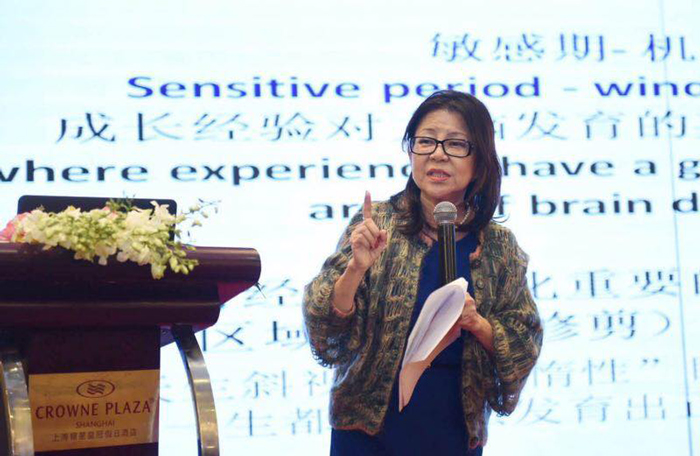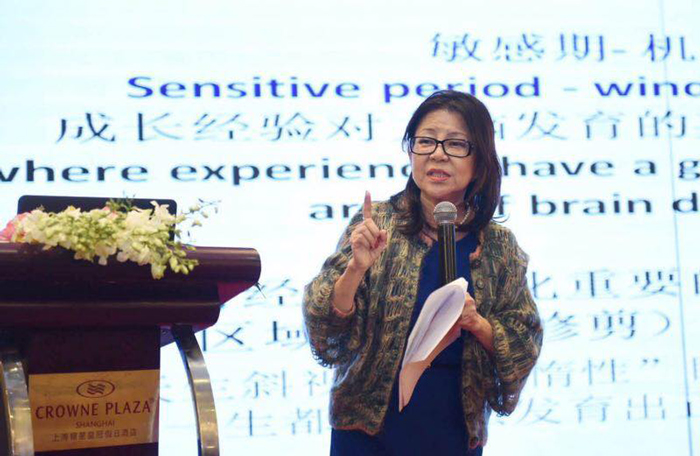 Session 2: International Symposium: For nurturing attitudes of learning to learn (social-emotional skills)
Moderator:
Yoichi Sakakihara (Director, Child Research Net, Vice President, Ochanomizu University)
Panelists:
Nianli Zhou (Professor, East China Normal University)
Haruo Kimura (Principal Researcher, Child Research Net)
Aiping Liu (Senior Researcher, Child Research Net)
Day 1 ended with an international symposium moderated by Dr. Sakakihara, Director of CRN, on the topic "For nurturing attitudes of learning to learn (social-emotional skills)." Professor Zhou of East China Normal University addressed the problem of poverty among children living in rural villages in China. Mr. Haruo Kimura explained the importance of "attitudes of learning to learn" based on data of the Benesse Educational Research and Development Institute (BERD). Ms. Aiping Liu presented CRN's work over the past twenty years and the CRN matrix chart that examines the quality of ECEC around the World.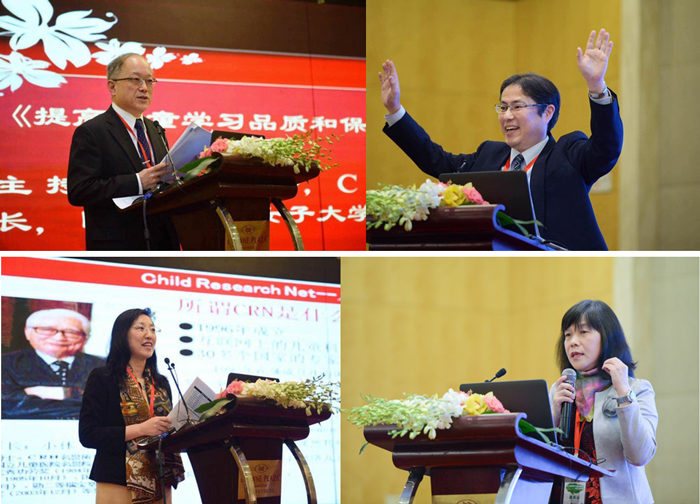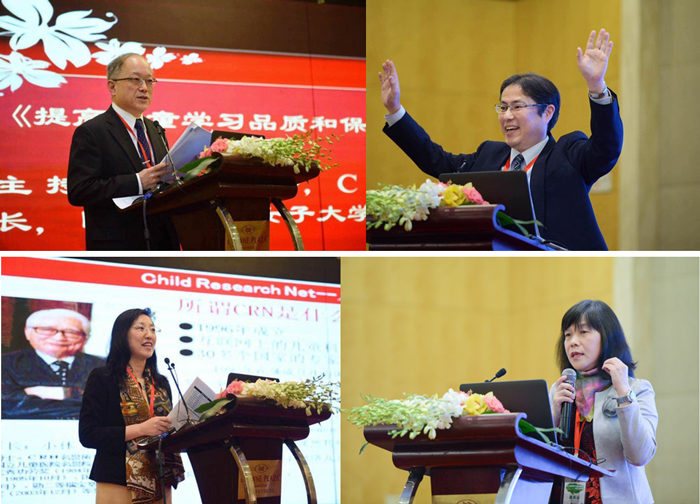 Session 3: Concurrent sessions
Day 2 was devoted to concurrent sessions on different themes: "Designing play and learning in kindergarten (Detailed Report)," "Designing educational environment for 0-3 year-olds (Detailed Report)," "Designing outdoor physical activities in kindergarten," and "ICT and pre-school education." In these sessions, specialists from countries in Asia engaged in in-depth discussion of issues pertaining to the child-rearing environment. Despite having different cultural backgrounds, histories and views of education, all share the common goal of improving the lives of children. The researchers learned the lessons and experience of other countries and affirmed the importance of applying them at home. With this, the First International Conference of CRN Child Science Exchange Program in Asia came to a successful end.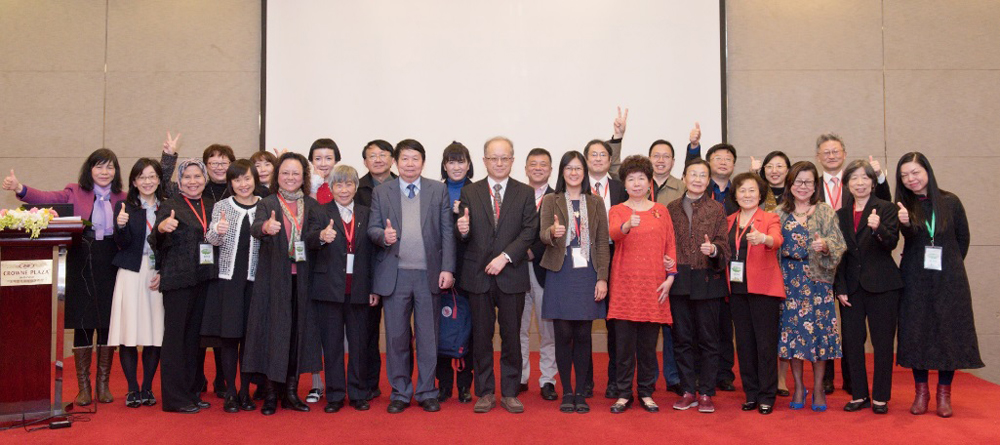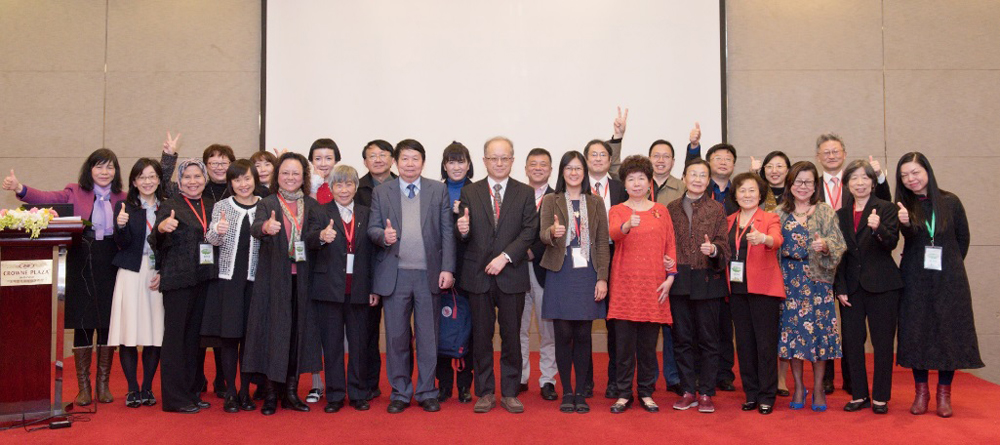 "First International Conference: Celebrating the 20th Anniversary of CRN" of CRN Child Science Exchange Program in Asia
Theme
Child Caring Design --Grand Design of Children's Development and Growing Environment
Date
March 4th-5th, 2017 (registration: 8:00-9:30)
Venue
CROWNE PLAZA SHANGHAI in Shanghai, China
Participants
Leading Child Science experts from 10 Asian countries,
Child Science specialists, teachers, and university students from China
Language
Chinese, English, Japanese (Trilingual simultaneous interpretation available)
Host
Child Research Net, The China Association for Non-Government Education
Collaborator
Qunyi Vocational and Technical School
Supporter
The Chinese Society of Education, Shanghai Academy of Educational Sciences,
China Welfare Institute Publishing House, Lezhi Xiaotiandi, Benesse Holdings, Inc.
Timetable
Day1: Saturday, March 4th, 2017
Time
Agenda
10:00-10:30
Opening Ceremony
10:30-12:00
Keynote1: Jiaxiong Zhu, Mainland China (Professor Emeritus, East China Normal University)
Keynote2: Kazuo Hiraki, Japan (Professor, The University of Tokyo)
12:00-13:00
Lunch break
13:00-14:45
Keynote3: Christine Chen, Singapore (President, the Association for Early Childhood Educators, Singapore) & Jane Seok Jeng Lim, USA (Assistant Professor, Middle Tennessee State University)
Keynote4: Guoqiang Ren, Mainland China (Director, Qian Xuesen Educational Research Association)
Keynote5: Poh Tin Tan, Malaysia (Pediatrician, Tan Specialist Child and Family Clinic)
14:45-15:00
Break time
15:00-17:00
International Symposium: For nurturing attitudes of learning to learn (social-emotional skills)
Moderator: Yoichi Sakakihara (Director, Child Research Net, Vice President, Ochanomizu University)
Panelists: Nianli Zhou (Professor, East China Normal University)
     Haruo Kimura (Principal Researcher, Child Research Net)
     Aiping Liu (Senior Researcher, Child Research Net)
Day2: Sunday, March 5th, 2017
Time
Agenda
9:00-10:20
Concurrent session1:
Designing play and learning in kindergarten
Concurrent session2:
Designing educational environment for 0-3 year-olds
10:20-10:40
Break time
10:40-12:00
Concurrent session3:
Designing outdoor physical activities in kindergarten
Concurrent session4:
ICT and pre-school education
Past Interactive Activities