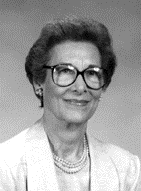 Dee Dickinson is CEO and founder of New Horizons for Learning, an international education network based in Seattle, Washington. She has been a school administrator and has taught on all levels from elementary school through university, has produced several series for educational television, and has produced nine international conferences on education.

She is an internationally recognized speaker, author, and consultant to educational systems and organizations, community colleges and universities, policy-making groups, and corporations including Motorola, IBM and Prudential. She has also worked as a consultant to software companies including Microsoft, Disney, Interactive, Word Perfect, and Sierra/Bright Star.

Formerly, she was vice-president of the International Accelerative Learning Association, based at the University of Rio de Janeiro, and director of the Seattle Creative activities Center. Currently, she is chair of the educational advisory board of the National Learning foundation, and serves on a number of other national and international boards, including the European Lifespan Learning Initiative, the National Inventive Thinking Association, and George Lucas' Educational Foundation. She is a Fellow of the International Corporate Learning Association.

She has been the recipient of the Maverick Award by the Washington Governor's Leadership Institute and also the Annual Leadership award by the Citizens Education Center.

Her report Positive Trends in Learning: Meeting the Needs of a Rapidly Changing World was commissioned and published by IBM in 1991, and her book Creating the Future: Perspectives on Educational Change was published by Accelerated Learning Systems in England also in 1991. She is co-author (with Linda Campbell and Bruce Campbell) of a new book Teaching and Learning Through Multiple Intelligences published by Allyn and Bacon, 1995.

She is listed in Who's Who in American Education and the International Who's Who.