It is always great to spend time in a room that you love, and I really love reading books in a comfortable space, so I think it is important to make your room the way you want it to be. Here are some ideas for making the interior of a room even more delightful.
Aromas look cute because they come in small bottles and can make people feel relaxed and comfortable. There are many kinds of scents, but I especially like raspberry and grapefruit. Raspberry smells sweet and is good for people who want to feel positive, and grapefruit is effective for refreshing yourself. They are amazing because they can make me go to sleep easily when I am having a hard time going to sleep.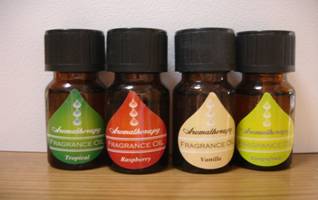 Masking tape can change the image of a room. There are many things you can decorate with these tapes, such as wooden boxes, clocks, mirrors, plug plates, photo albums, scrap books, and even your air conditioner. The best thing about them is that you can peel them off without hurting the object, so you can even decorate your walls. They are also very reasonable, so it is the best thing to use for reforming a room.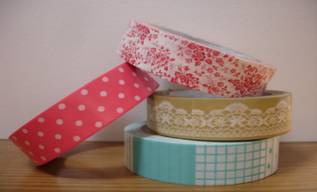 Glass bottles filled with all kinds of beads are one of the decorations I just love. They can be refilled with other beads, so it is easy to change the image of the room just by changing what is inside of them. I think they look very cute and give me comfort when I feel negative. The sparkling beads make you want to feel bright and positive for sure!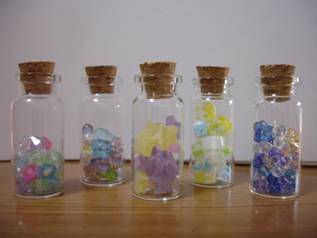 The wall clock that I made in America is very unusual in shape. It is a brown cloth decorated with flower stickers as the numbers. I think it is a perfect fit for rooms that are meant to be an image of a forest or a flower field. Even if it is not that kind of a room, it looks cute and it makes people happy when they look at it to check the time. It is important to choose a clock that is comfortable for you to look at, and I think this clock is a perfect one that can fit any kind of room that is for girls.